Olive + Honey is a locally owned & operated cheese and charcuterie delivery business in Baton Rouge, LA creating artfully designed boards for all occasions. We shop local farmer's markets and grocers to give you the finest and freshest ingredients that rotate with the seasons.
All of our boards are handcrafted on wooden planks and come in compostable boxes delivered RIGHT TO YOUR DOOR! We offer some incredible products and we are committed to doing them justice by curating the best possible combinations on our boards for you. Our goal is to present you with an edible work of art!
All of our DIPS and SPREADS are made from scratch and we strive to source local and organic whenever available. We even provide eco-friendly wooden utensils for serving.
Our ingredients vary by season and we will work with special requests based on availability. View our menu below to see a sample of our current offerings.


STANDARD BOARDS
BOX for 2 *$48 (Includes 1 dip OR spread, 1 cured meat and 1 cheese)
SMALL *$68 (serves 4-6 and includes 1 dip OR spread, 2 cured meats and 2 cheeses)
MEDIUM *$130 (serves 10-12 & includes 2 dips OR 2 spreads OR 1 of each, 2 cured meats and 2 cheeses)
LARGE *$225 (serves 20-24 and & includes 2 dips OR 2 spreads OR 1 of each, 3 cured meats and 3 cheeses)

*Tax and delivery fee ($0.50 per round trip mile -- usually comes to around $5-$10) are additional costs.
We will substitute a spread or dip for an additional cheese if you prefer or vice versa. Just let us know and we will be happy to accommodate.
OTHER OPTIONS
Crudités Box/Board with the dip(s) of your choice (Please note: cured meats/cheese not included)
*Box for 2 $35 | Small $58 | Medium $110 | Large $195
Sweets Box/Board with cheese, fruit, and sweets
*Box for 2 $48 | Small $68 | Medium $130 | Large $225
Custom Grazing Table We'd love to work with you on a design for your special event.
Just shoot us an email at oliveandhoneyinfo@gmail.com to discuss the details!
Gift a Box/Board! Boxes/Boards as gifts are a great option. Order a board to be delivered with a personalized note or purchase a gift certificate.

TO ORDER
Simply click on the ORDER, fill out the form and we will get back to you as soon as possible! Please allow 24-48 hrs for response, especially during the holiday season.
Please note that we prefer a minimum of one week notice at this time.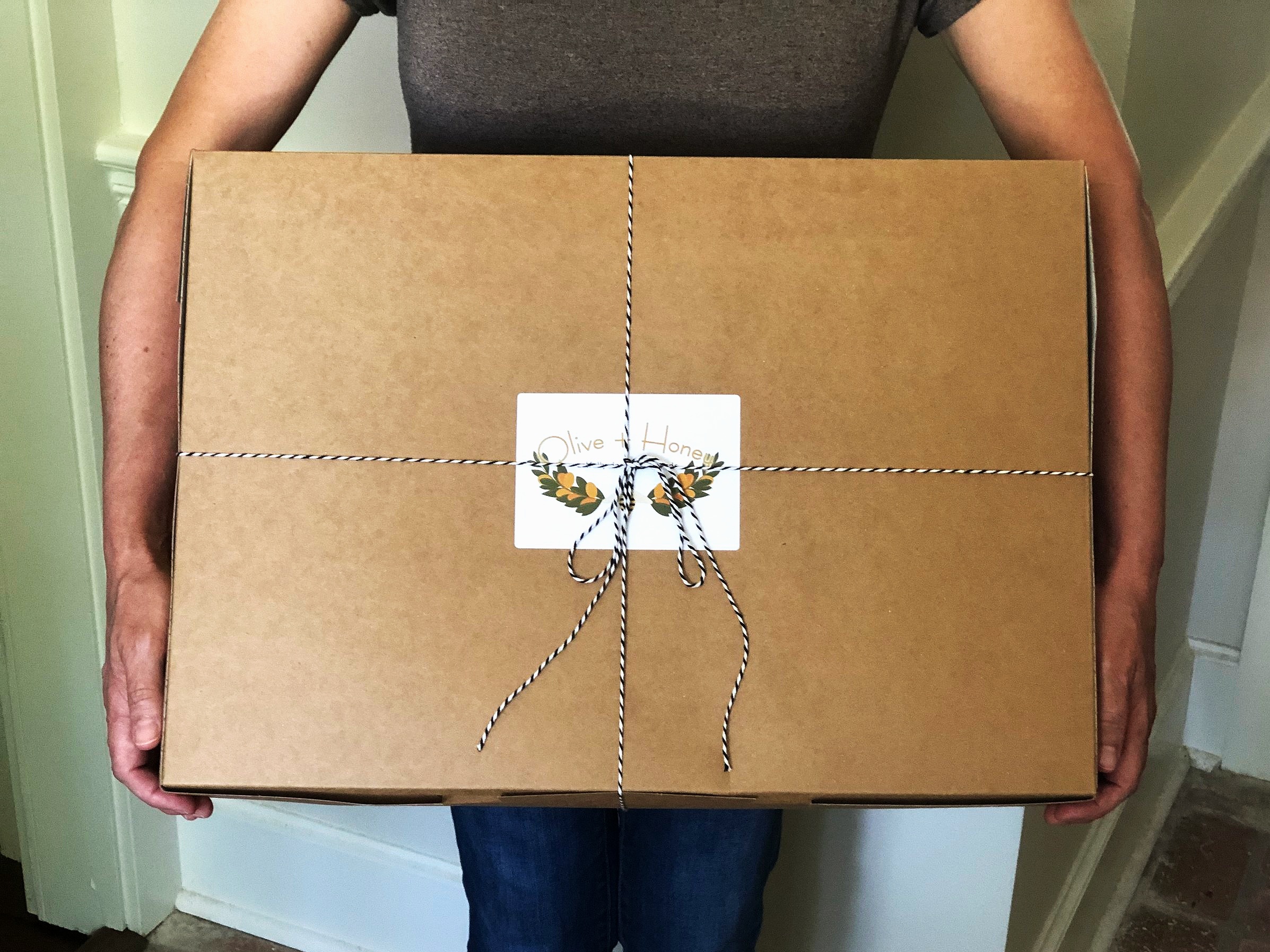 Offerings
Our ingredients vary by season and we will work with special requests based on availability. Sample offerings in our rotation include:
CHEESE
Cambozola
Brie
Camembert
Drunken Goat
Gouda
Manchego
Sharp Cheddar
Vino Rosso

CURED MEATS
Chorizzo
Genoa Salami
Pepperoni
Prosciutto
Salametto Picante
Sopressata

*Non-pork options available by request

HOUSEMADE SPREAD
Smoked Gouda Pimento
Rosemary, Lemon and Feta

HOUSEMADE DIPS
Basil Pesto
Freshly Whipped Ricotta with Lemon Zest
Sour Cream and Dill
Sour Cream and Onion

PICKLED ITEMS
Asparagus
Beets
Cucumbers aka Pickles :)
Okra
*In addition to the above, all boards come with LOCAL HONEY, FRESH FRUIT, DEHYDRATED FRUIT, NUTS, OLIVES, + FRESH HERBS / FLOWERS unless otherwise specified
At Olive + Honey, our goal is simple: Use the best ingredients available. We know there are no substitutes for quality and use small-batch producers as much as possible . By working with these farmers, craftsman, butchers and master cheese-makers, we curate the best possible combinations on our boards for you. This is what we want to celebrate with our boards and share with you, by making these products readily available for you to enjoy.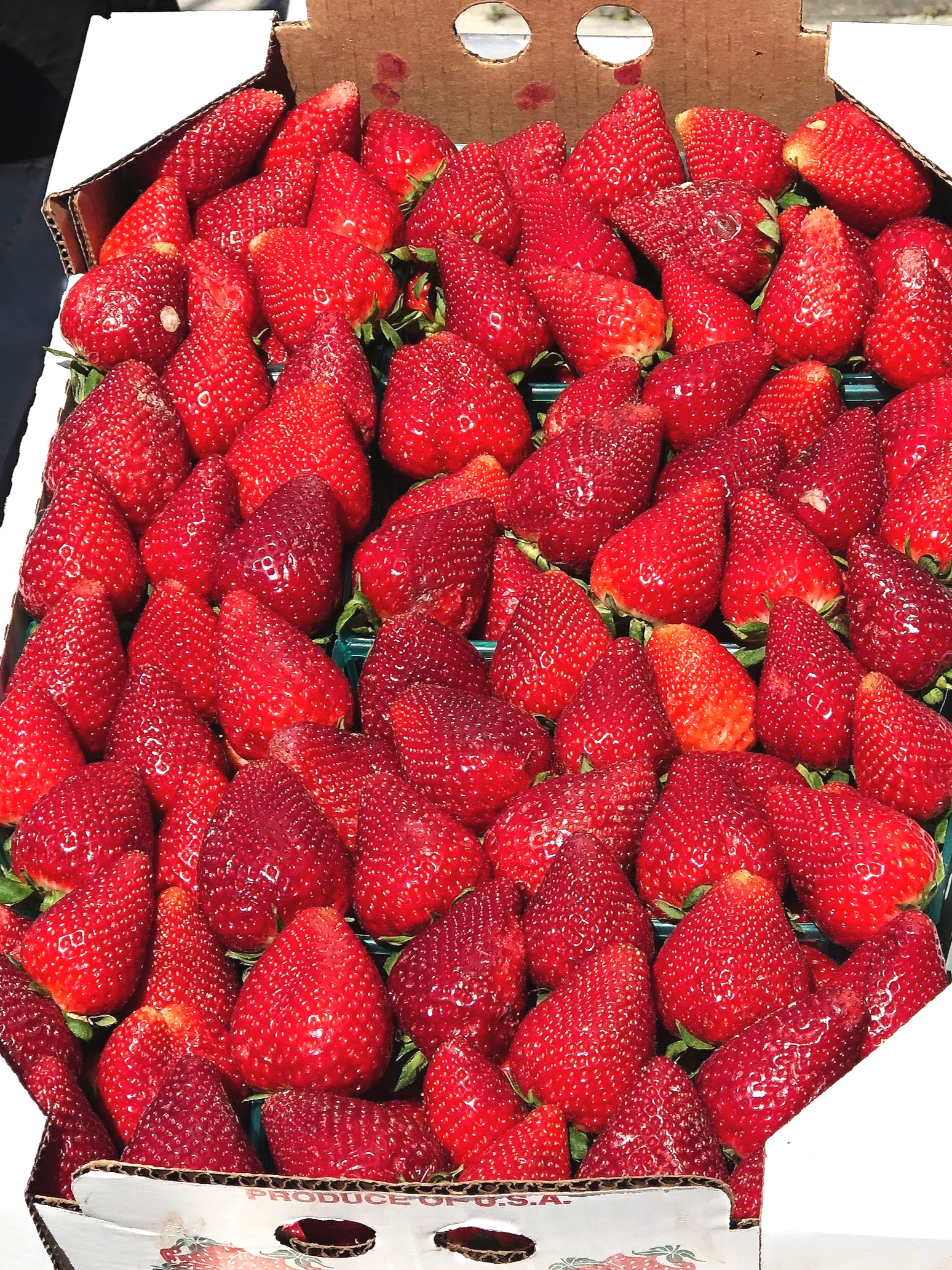 PLEASE COMPLETE THE FORM BELOW, AND WE WILL GET BACK TO YOU AS SOON AS POSSIBLE…THANK YOU!
Where do you guys source your cheese?
We like to highlight Louisiana + U.S. made cheeses but also use cheeses from around the world.
How do you choose the accoutrements on the boards?
We choose the accoutrements based off what is in season and what will complement the cheeses + charcuterie in the best way possible. We are so inspired by the rotating seasons and this way you can never get bored!
What do you guys make yourselves and what do you outsource?
Local honey, nuts, fresh fruit, artisan cheeses + charcuterie and other accoutrements are outsourced.
Dips and spreads are all made from scratch.
Should I keep my board in the fridge? What temperature should it be served at?
You are welcome to keep your board in the fridge, but we recommend taking it out about 30-45 minutes before you plan to serve / eat it. Cheese should be served at room temperature in order to get the full flavor!
Any other questions?
Drop us a line at oliveandhoneyinfo@gmail.com and we'll be happy to help you with anything you need!